Keno is an interesting component of the online gaming. There are live versions of Keno as well, and the game has been enjoyed historically both in online and brick-and-mortar formats. As part of the Provably Fair momentum, the technology is being applied to online Keno games with Provably fair casinos.
There are several Keno variations, but there are common themes with Provably Fair Keno including fairness testing, anonymity and minimal transaction fees. This page was crafted by Provably Fair Bitcoin Keno experts and contains pertinent information regarding how the game works, how the technology applies to the game and the advantages afforded to players.
Best Provably Fair Bitcoin Keno Sites For 2023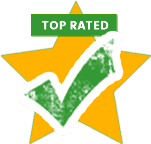 The online gambling market is dense, and not all sites utilize Provably Fair Technology with their games. Our team of online Provably Fair Bitcoin Keno experts have sifted through the many different casino options to determine which brands offer the highest quality Keno games available.
These Provably Fair Bitcoin casinos feature all the advantages of Provably Fair Technology and the popular cryptocurrency, along with things like game selection and bonus offerings. Players can access these Provably Fair Bitcoin Keno brands by clicking on the links provided in the table.
Keno Game Variations
One positive aspect of Keno is the selection of game types for players. The game is one of chance, comprising random number selection and hoping the game returns the same values you have chosen.  In some cases, there are even live-dealer Keno versions, but these are rare. Instant Keno is one of the game types and is an 80-ball game with 3D animations.
Players can select up to 8 numbers and the number of rounds they wish to play. The odds and payout levels change as players add in more balls. When a player hits the start button, balls are moved from a tube at the bottom of the grid and moved to a random number value. There is a 40-ball variation of the same game, but with less odds and payout levels due to the lower level of risk.  
The main variation between Keno game types is the amount of balls in play. Some Keno cards will allow you to select up to 10 numbers, while others can go as high as 100. It depends on the venue you are playing at. There are also different types of animations and themes associated with online Keno games. This depends on the type of online gambling software provider that developed the game.
How Provably Fair Technology Applies To Online Keno
Provably Fair Technology has the same basic concept, but is applied differently pending the game type. For Keno, players are issued a server-hash value. Players can add their own input by selecting a random number value to be added to the game (how far the ball moves in addition to the value determined by the online casino).
At the end of the game, players are given the server-side hash values and can bring up the Provably Fair testing window. Players enter in the corresponding hash values, including their own player input. If all the values match up, you can rest assured knowing there has been no tampering with the game. Cryptographic hashes are inherently unique and will return the same value unless some altering has taken place, so they provide a reliable way of testing fairness.
Differences Between Provably Fair Keno And Standard Online Keno
Players gain a sense of comfort when knowing that the game they are playing is being conducted fairly. Standard online casinos use Random Number Generator (RNG) technology to ensure fairness. These systems work by algorithms that randomize the Keno drawings.
While this technology is often tested by online gaming authorities for compliance, players still must trust that the site they are using is running their game fairly. Provably Fair Technology allows players to test each individual Keno game for themselves via the cryptographic hash values.
Players can also employ a third-party Provably Fair testing service to add another layer of transparency. While Provably fair gambling options are still rolling out, players are favoring them for their guaranteed security.
Are There Keno Bonuses Available Through Provably Fair Bitcoin Casinos?
Yes. However, it is rare that you will find Keno-exclusive bonuses. Most Provably Fair Bitcoin casinos have bonuses that can be applied to different sectors of the website.
One of the most common bonus types is the match bonus, where players' deposits are matched by a certain percentage up to a designated amount. For example, a Bitcoin deposit will be matched 100% up to $1,500. These types of bonuses are often part of Welcome Bonus packages that get players in the door.
Advantages Of Bitcoin Keno Gaming
On top of the security benefits of Provably Fair Bitcoin Keno, the cryptocurrency method has its own inherent benefits. For starters, Bitcoin transactions are the fastest out of any other currency method.
There are usually no transaction fees, and if there are they are minimal. Bitcoin gambling carries a degree of anonymity with it, as transactions only require your digital wallet address and the Bitcoin value you wish to send. Personal information is not attached like it is with credit card transactions.
Other Popular Provably Fair Casino Games