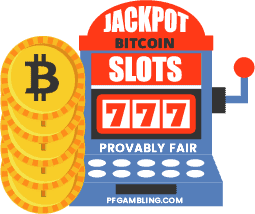 This is an exciting time for the online gambling industry.  In the past few years we've seen blockchain technology developed that is truly changing the world for the better including the gambling industry.
Bitcoin online gambling sites are now able to offer incredible features that have never before been possible such as Provably Fair Casinos and games which basically guarantee that the player is getting fair play.
In addition, the advent of cryptocurrencies such as Bitcoin and Ethereum have opened up the door to new possibilities such as instant and streamlined payouts. Players no longer have to wait weeks to months to collect their winnings. Features such as Provably Fair and instant payouts are long overdue and a much welcomed addition to the online gambling industry.
Mission: Our mission with developing pfgambling.com is to inform people on what Provably Fair technology is and how it is changing the online gambling landscape for the better. While PF Technology is still relatively new, it is important to at least be aware of the technology, including how it works and the impacts it will have on the industry.  Among the beneficial features available through provably fair gambling sites is instant payouts. This will undeniably out-perform existing online gambling destinations that attempt to delay or stall payouts to their customers.
Top Rated Provably Fair Bitcoin Gambling Sites For 2023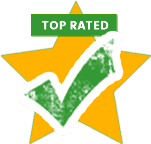 Each of the following gambling sites offer provably fair casino games that can't be tampered with giving players a genuine fighting chance at the tables. We've vetted each of these casinos thoroughly and are in the process of writing detailed reviews on each site and what our experience has been while testing the site out.
Provably Fair Casinos By Game
Provably Fair Dice
Provably Fair Baccarat
Provably Fair Keno
Existing Technology Such As Random Number Generators Expected To Be Obsolete In Coming Years
The online casino industry benefits greatly from proprietary means of safety. They utilize these sources to bring protection to all parties involved. This space is also utilized to bring fair gaming to all participating members. One technique has been aggressively posted as the best option to managing fair play: the random number generator.
These systems work off proprietary algorithms that are tested and adjusted accordingly. These programs have been a model of consistency for the online gambling authorities, rending a fair play element across all scopes.
However this system has not worked for all intents and purposes. These systems have been shown to contain flaws and predictability measures. Cryptologists have repeatedly found instances where the number sequence could be predicted and mapped, leading to unfair play mechanisms.
Exposing these systems has called for a replacement strategy and new technological advances. This is where Provably Fair technology comes to fluidity. This system is successfully replacing random number generators and creating a sounder way for online casinos to host fair play tendencies.
What Is Provably Fair And What Role Does Bitcoin Play?
Provably Fair Technology utilizes cryptographic algorithms with unique hash functions that are nearly impossible to decode. The technology allows players to verify the randomness of the games they play after each round. You can find a more detailed explanation on how the technology works below.
The key takeaway is that Provably Fair Technology gives players the ability to check the fairness of the games they are playing in real time, ensuring peace of mind and a satisfactory online gambling experience. There are more Provably Fair Bitcoin casinos popping up in the online gambling market, each of which supporting fair gameplay and accepting the leading cryptocurrency.
Created in early 2010 and based on SHA-256 cryptographic algorithms, which is the same technology underlying Bitcoin, provably fair is a secure form of algorithms and functions that combine to provide transparency for both in-house and online casinos.
This system is used to prevent decoding and other such encryption technologies from tracing numerical sources. This means these systems will be unable to trace a function, algorithm, or other such number sequence back to a certain game or machine. It is used to prevent tracking and unfair play from entering the casino space.
This system relies heavily on the use of hash algorithms. The Provably Fair technique is to bring a 256-bit encrypted algorithm to the playing field. This high encryption number is almost untraceable and would require a lot of elbow grease to crack.
Hash systems are designed in a one-way fashion, meaning they may not be retracted or decrypted back. This one-way system allows for both increased security for the users and keeps the fair play element a staple at any casino main stay.
How Does The Technology Tie Into Online Gambling?
In order to explain how the technology works with online Bitcoin casinos, we will use a card game for an example. When the card game begins, the house will compose a server-seed value and combine it with the initial shuffle—this is known as the Secret. Players will be given this hash value before the turn begins.
At this point, the player will be prompted to enter a random seed value that the website cannot see or predict. The player's seed value alters the initial shuffle (similar to cutting the deck in a brick-and-mortar game). Once the hand is dealt, the server-seed value is revealed so the player can check it against the hash provided.
If they match, this proves that the shuffled cards were used (remember: the player-provided seed changes the initial shuffle) after using the seed you provided. If all the hash values match up, you can confirm that the game results were calculated fairly. Any differing hash values are a sign that some form of tampering took place during gameplay.
It is important to note that the client-seed (the one provided by the player) is only known by you, eliminating the chance of the house tampering with the game outcome. Hash values are irreversible, so it is impossible to reveal the client-seed by working backwards.
As long as the player has the server-seed hash, they can independently verify that the initial-shuffle and server-seed have not been altered in any way.
Verifying The Outcomes Of Provably Fair Casino Games
Provably fair is essentially a concept of fair gaming that allows a player to verify quickly and independently that the shuffles an online gambling portal makes are fair and trustworthy. A provably fair system ensures every game you enter is fair and you can easily verify this by clicking on the "Provably Fair" button and entering the necessary details.
Once you do that, the system will produce your verifiable proof. The system works for all types of online gambling games including dice, roulette, cards and slots, among others. Moreover, it is particularly useful in the Bitcoin gambling industry because it ensures neither the online casino nor the gambler can cheat. It is worth noting that no other system can do that currently.
The Technical Side Of Provably Fair – Server Seeds, Client Seeds And The Nonce
Based on SHA-256 cryptographic algorithms, provably fair systems convert data into a hash string. This effectively ensures neither the player nor the casino knows the shuffle of a deck before it is dealt. This means that you can look at the hash before the game starts and if a game is fair, you would be able to verify the hash string with an algorithm.
On the other, if the game was any interference in the game or an error in the payout, you would be unable to verify the hash string. Typically, you need at least three variables to verity the algorithm including the Server Seed, client seed and nonce. The online casino's server generates the Server Seed, your browser generates the client seed, and the nonce is the number of bets you make.
It is worth noting that some games do not require the Server Seed. Instead, they use a "daily secret," which is typically revealed at the end of the day. Moreover, it is worth noting that each online casino has its own method of generating provably fair results.
Are Other Casinos That Use Random Number Generators (RNGs) Rigged?
For years, random number generators have dominated the online gambling space, but not without raising eyebrows. It's been proven that many RNG protocals contain elements of predictability that should give any player pause.
In addition, it has been well established that many online casino software providers provide their admins with the ability to change odds on the fly, while the players are none the wiser.
So it's hard to say exactly what goes on behind the scenes in the online gambling industry.  I don't own a casino, so I don't know what is or isn't possible in terms of cheating a player.  But I've personally seen enough things on the player side of things that certainly made me question whether or not I was getting fair play.
For me personally, I'm only going to play live dealer games or gamble at a site that offers me guaranteed fair play via the Provably Fair system. I just don't see any upside to playing for real money at a site where I know they can finger whip me by changing the odds on the fly.
How Fair Are Provably Fair Bitcoin Casinos?
Industry experts agree that Provably Fair Technology is a foolproof system. It is the fastest way of verifying fair play for each individual game and allows players to check for themselves. RNG-casinos and brick-and-mortar casinos cannot provide the same quality assurance check.
It is apparent that Provably Fair Technology will be integrated into more online gambling sites due to the support it is garnering both from the player and industry analyst sides. Online Bitcoin gambling sites will look more credible by incorporating this technology, which in turn will pull in more user traffic.
How Provably Fair Technology Is Changing The Industry
Provably Fair Bitcoin games offer a type of provability that standard Random Number Generators cannot match. Moreover, since provably fair systems benefit both gambling sites and players alike, they are likely to be the industry norm in the near future.
By reducing gambling fraud and guaranteeing fair play to players, provably fair systems will become increasingly popular and be attractive to more people. More importantly, it will help establish trust and credibility in the online gaming industry.