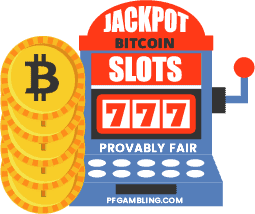 Bitcoin gambling has brought many improvements to the industry. Some of these improvements include more game selection, faster deposits and payouts, bigger bonuses/promotions and games that offer provably fair play.
Provably fair casinos are using technology that could potentially change the landscape forever regarding fair play. Provably Fair Technology is a platform that grants players the ability to verify the fairness of the games they are playing in real time.
The technology is currently run with cryptocurrency-exclusive sites but stands to achieve more far-reaching presence across the online gambling spectrum.
This page was specifically created to inform players on Provably Fair Bitcoin casinos. You will find information on how the technology works, its advantages/disadvantages and more as your browse through the content on this page. Be on the lookout for links to other specific pages on Provably Fair Dice, Provably Fair Card Games and more.
Best Provably Fair Casinos For 2023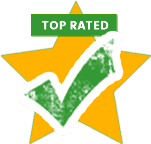 If you are new to the online gambling world, a quick Internet search will yield thousands of results for online casinos. How is one to navigate all the available options?  What should you look for? Luckily for you, our team of industry analysts have scoured the Internet to find the best available online Bitcoin casinos offering Provably Fair Technology.
These sites feature all types of casino games, exclusive promotions, security features and of course, Provably Fair Technology that allows you to verify the fairness of each game you play. Feel free to browse through the websites by clicking the links provided in the table below.
What Does Provably Fair Mean?
"Provably Fair" applies to the latest fairness-assurance technology being incorporated by online Bitcoin casinos. It is a system that leans on individualized hash functions assigned to each game. If a casino says that it has provably fair games, you can not only rest assured that the casino is legitimate in terms of fairness, but you can verify it for yourself after each game.
How Does Provably Fair Technology Apply To Online Bitcoin Casinos?
Provably Fair Technology is unique with each component of an online casino—table games, slots, dice, etc. Essentially, the system works the same at its core, but there are differences between:
You can find specific information on each game by clicking the link to our subsequent pages. Generally speaking, Provably Fair Technology works by assigning a hash value to a given hand, spin or roll. Players will receive this value for later use.
The player will be promoted to enter in their own value that will be unknown to the house. Once the game plays out, players will be able to cross reference the initial hash value with the output value and the value they inputted themselves. If all the values match up, it is guaranteed that your game was not tampered with.
What Are Its Advantages/Disadvantages?
It is apparent that Provably Fair Technology has several advantages considering how popular it has become amongst players. Perhaps the biggest advantage is peace of mind, specifically the comfort provided from verifying each game that you play.
Players can access a separate window at the end of each game that is dedicated to testing fairness. You will see several places for you to input the corresponding hash values, at which point you can run a test to see if they match up. This technology puts users in control and affords them a sense of comfort that will draw them back.
After all, if a player knows they are dealing with a fair casino, it is highly probable that they will continue to gamble with that source. Each casino game has an inherent house edge, and there will always be times where the house wins, but through Provably Fair Technology, players can trust that their losses are coming in a fair manner.
As far as disadvantages go, the only real issue is that Provably Fair Technology could be seen as a burden for players because they have to perform the check themselves.
Normally, online casinos utilize Random Number Generator (RNG) technology, which runs on algorithms similar to the ones used with PF technology, only players are not given any details regarding hash values. Any avid online casino gambler would likely take a few extra clicks to verify the fairness of their game over blindly assuming the casino's RNG technology is up to code.
How Do You Know If A Bitcoin Casino Is Provably Fair?
If an online casino features Provably Fair Technology, the information will be listed somewhere on the sites homepage or in their Terms of Service—it should be readily available. If a game screen features a button that directs you to the PF verification screen, it is obvious that the site is running PF technology.
Not too many online casinos have integrated Provably Fair Technology into their site structure, with most still leaning on industry standard RNG technology. However, Provably Fair Technology is beginning to gain notoriety amongst players.
Industry experts have pinpointed how it is the only true way for players to verify the fairness of their game results, creating a sense of transparency between the player and the house that fosters a trustworthy Provably fair gambling environment.
Do Provably Fair Casinos Offer Bonuses?
Yes. Provably Fair Bitcoin casinos are just like regular online casinos in that they feature special bonuses and promotions for their users. Most reputable sites have Welcome Bonuses for players new to the site to get them off the ground. Bonuses vary per game type, and most game types come with bonuses that accommodate the gameplay, win/loss ratio, and other game-specific factors.
See our guide for instant payout casinos to learn how to get started and wagering on online casino games today.